New Qualifications For The Bouncers4u Team
Posted By: Bouncers 4 U | Posted Date: Sunday, February 13, 2022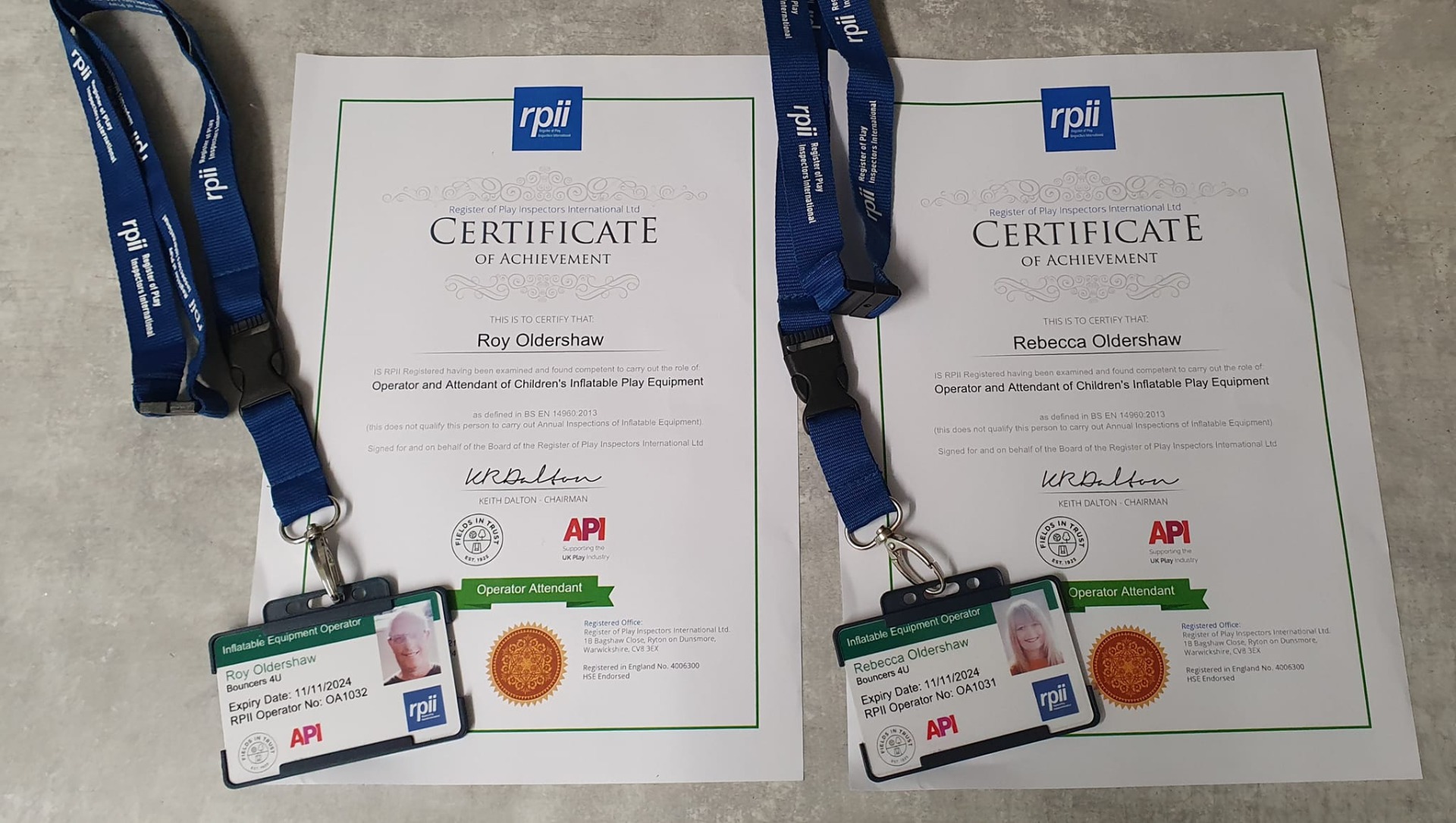 New qualifications for the Bouncers4u team
Myself and Rebecca are proud to announce to you all that we have attended and passed the rpii 'Operator and Attendant of Children's Inflatable Play Equipment course and are fully fledged accredited RPII operators. This course which is a nationally recognised course designed to improve the safety of inflatable play by training candidates up to the appropriate sections of BS EN14960 European Standard for inflatable play equipment and Health & Safety requirements.
By paying for , attending this course and achieving this qualification we are showing you all that we are committed as a business in providing all our customers with the most safe inflatable play experience possible. If you view the online register for RPII accredited operators you will find us on there for your information and peace of mind.
Special thanks to Richard Hall for putting the course on and his excellent tuition.